In My Mailbox is a meme that was originally invented on

The Story Siren

. I have adapted it a little: I will post the books I receive or the ones I buy every so often. I will not post every week (as is normally the case of IMM), but on an irregular basis, that is when I have new books!

Did you really think that I only had bought these books during my stay in England? Of course not... Here are the others I have bought there....

Bought at Waterstones
Bought: The Blackhouse, by Peter May. The action of this crime book takes place on the Isle of Lewis, where I went last summer. As I enjoy Scotland, I decided to discover this author.
Bought
:
The cellist of Sarajevo
, by Steven Galloway. This book had been on my wishlist for quite a long time but I never found it and didn't want to order it. So when I saw it, I just could not resist.
Bought: Eat, Pray, Love, by Elizabeth Gilbert. I have only read good reviews of this one and I plan on watching the film when I have finished it.
Bought: Bleed for me, by Michael Robotham. A book I noticed at the Salon du Livre in Geneva and put on my wishlist then. I cannot wait to start reading it!
Bought
:
The accident
, by Linwood Barclay. I am fond of Linwood Barclay and have most of his books. I was just waiting for this one to be published in paperback edition.
***
Bought at WHSmith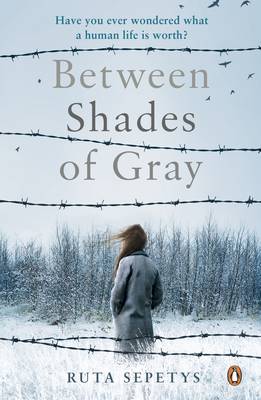 Bought: The thread, by Victoria Hislop. I came across this one by chance and the summary made me buy it.
Bought: Southern Lights, by Danielle Steel. After recently reading Zoya, I wanted to try another Danielle Steel book and this one seemed perfect : mystery, love, family secrets...
Bought: My sister's keeper, by Jodi Picoult. This book was on a reading list last semester but I never had time to read it and it was not the one I had been given for the exam. Now that I have time, I will read it as the story seems extremely moving. I also bought the DVD, wich I will watch later.
Bought: Between shades of gray, by Ruta Sepetys. One that was on my wishlist for a long time. When I tried to order it, everybody thought I was talking about Fifty shades of gray, which was definitely not the case. But in the end, I managed to find it!
Bought: The book of summers, by Emylia Hall. Another one I came across by chance, just because the cover and the summary attracted me. A good summer read according to WHSmith...
Avez-vous réellement pensé que c'était tous les livres que j'ai achetés pendant mon séjour en Angleterre? Bien sûr que non! Voici la suite de mes achats.

In My Mailbox a été inventé par

The Story Siren

. J'ai apporté quelques adaptations au concept initial: je posterai un article avec les livres que je recois et ceux que j'achète. Je ne publierai pas un article chaque semaine (comme c'est normalement le cas de IMM), mais de manière irrégulière, selon mes nouveaux livres.